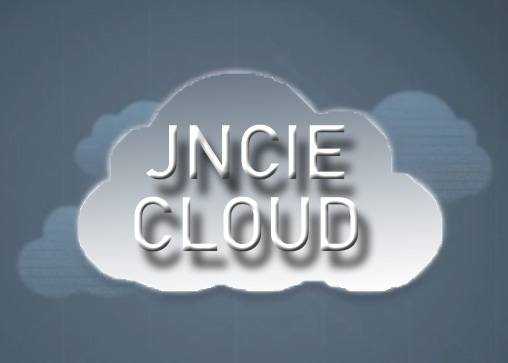 I know we all have our cloudy day (some of us more than others) yet if you are a cloud expert now is your opportunity to prove it. Juniper has announced a new expert-level certification called JNCIE-Cloud.
Now if you are like me, you are probably like what the heck and why do we need this. Why do we need an expert level on cloud certification? Well when you start to consider the number of companies today that are moving to a hybrid cloud data center, it does make sense. The challenge that companies face to intelligently integrate the public and private clouds is staggering.
The full syllabus for the JNCIE-Cloud can be found here, I have pulled out some of the top-line topics and listed them below:
Orchestration

OpenStack
VMware
Kubernetes

Fabric Automation Using Contrail Command

Fabric Automation Functions
Provision new IP fabric
Onboard an existing IP fabric
Interconnect data centers

Contrail Networking

Overlay to Underlay connectivity
vRouter
Create or Configure Tenants
IP Fabric network
Overlay load balancing
Service Chains
Troubleshooting an overlay network

Multicloud

Interconnect a private enterprise data center with public clouds

Contrail Security

Contrail Security
Troubleshoot Contrail Security issues

Monitoring Analytics and Telemetry

AppFormix for monitoring SDN components
AppFormix for debugging purposes
Stefan Fouant (4xJNCIE) tweeted this the other week and it caught my attention. I suspect based on some past tweets that he was involved in some aspects of this certification. So a tweet that talks about Contrail Enterprise Multicloud labs might be a good one to look at if you are interested in this certification.
I logged into the vLabs to see what this lab would look like. Below is the diagram for the vLabs Sandbox: Contrail Enterprise Multicloud. Looking at what the activity guide, while not JNCIE level, it looks to be a great way to get started on this certification path!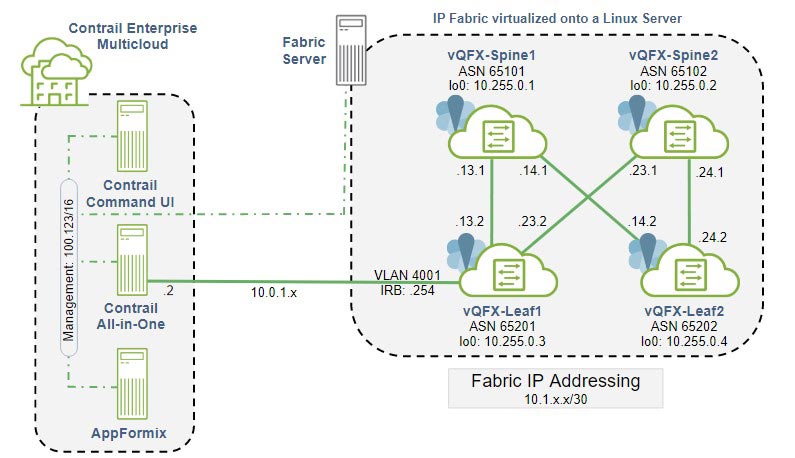 Is this a certification that you might be interested in? If so it will be available at Juniper NXTWORK this year!