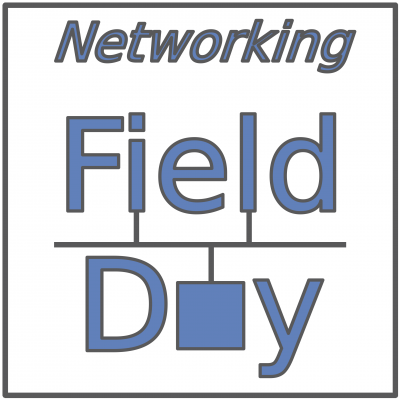 Happy Days have returned! I have been invited to attend Network Field Day #22 (#NFD22) in San Jose, CA on February 12-14, 2020. If you are unfamiliar with Network Field Day, it is an event that is organized by Gestalt IT Media, LLC and brings together vendors along with independent bloggers (delegates). You can find more information over at their Tech Field Day website.
The list of delegates for this event is, as always, impressive. I am really honored to be part of this event and to be included among this group of individuals. Below you will see a list of the delegates for NFD22 along with a link to their Tech Field Day bio page and their social media. What to be a Tech Field Day Delegate, just visit this link and go for it!
Carl Fugate

Carl leads Network Architecture for a large Managed Services provider.

David Varnum

Network and Data Center engineer, architect, consultant and blogger. CCIE DC #45880

Evan Mintzer

Information security professional specializing in infrastructure

Faisal Khan

A networking and virtualization enthusiast.

Kim Pedersen

Network Engineer and a blogger. Interested in all things tech. (CCIE RS, SP, CCDE).

Mary Fasang

Mary Fasang is a Network Engineer with over 20 years of IT experience.

Michael Davis

IT generalist currently straddling networking and security.

Phil Gervasi

Senior Network Engineer currently working in security.

Rowell Dionicio

Rowell is a network engineer currently working with higher education Wi-Fi.

Tony Efantis

Networking and Security professional supporting the DoD in network visibility and perimeter network defense.
Like the delegate list, the vendor list is also quite impressive. I have included a chart of the vendor list for this event and a quick link to some of their press releases. Are these the topics we are going to hear about, we just don't know. I am really looking forward to what they have to say – the movement in the network quadrant is fast and furious!
Now the fun part begins as I want to read up on these vendors and some of their newer solutions.