The other week I had the privilege of participating in Tech Field Day Exclusive with Cisco 2022. One of the presentations that I enjoyed was the talk on the C9300X. I think this is because I am currently working heavily with them on a current project
As I said, the Cisco Catalyst 9300 is a switch family that I am familiar with due to my current work environment. I have deployed all different models from C9300-48U-A, C9300-48UN-A, to the C9300-48UXM-A. They have been a reliable switch from my experience, albeit a bit of pain due to the interface naming differences between the models. ( that is another blog post altogether )
Recently Cisco has added to that family with the C9300X. The C9300X is a high-performance access switch with support for 48 mGig-10G interfaces, 90W UPOE+, as well support for 100G uplinks using a network module (NM).
Cisco has released a few models of the C9300x:
C9300X-48HX 48 x 100/1G/2.5G/5G/10G with UPOE+
C9300X-48TX 48 x 100//1G/2.5G/5G/10G Data Only
C9300X-48HXN 40 x 100/1G/2.5G/5G and 8 x 100/1G/2.5G/5G/10G
C9300X-24HX – 24 x 100/1G/2.5G/5G/10G with UPOE+
C9300X-24Y 24 x 1G/10G/25G SFP
C9300X-12Y 12 x 1G/10G/25G
It is worth noting that if you need 10m support for legacy devices, looks like the C9300U is still the model you will need to accommodate that requirement.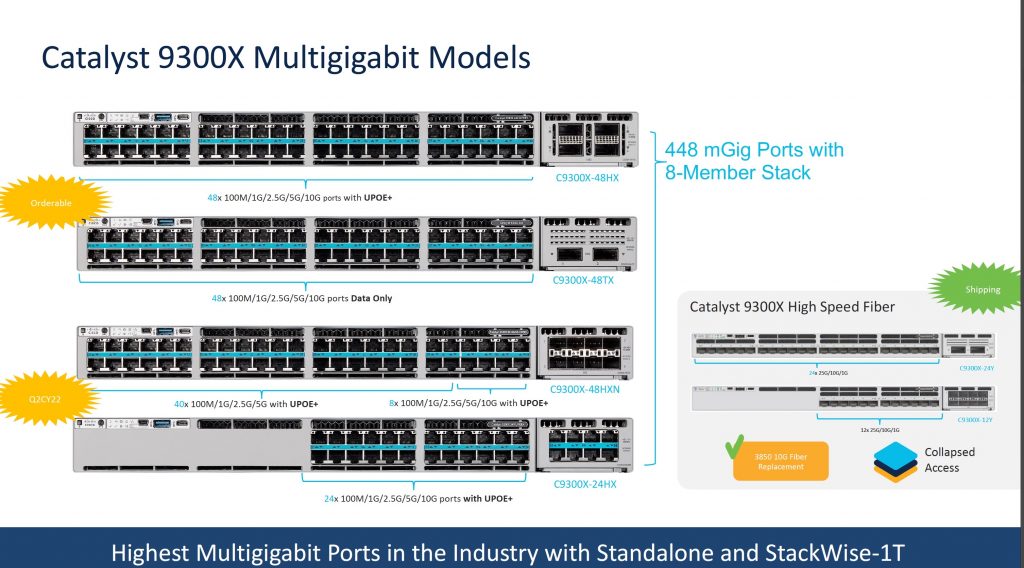 Along with these new switches Cisco has released C9300X specific NM modules. These modules are C9300X only and are NOT backward compatible with the legacy C9300 model of switches.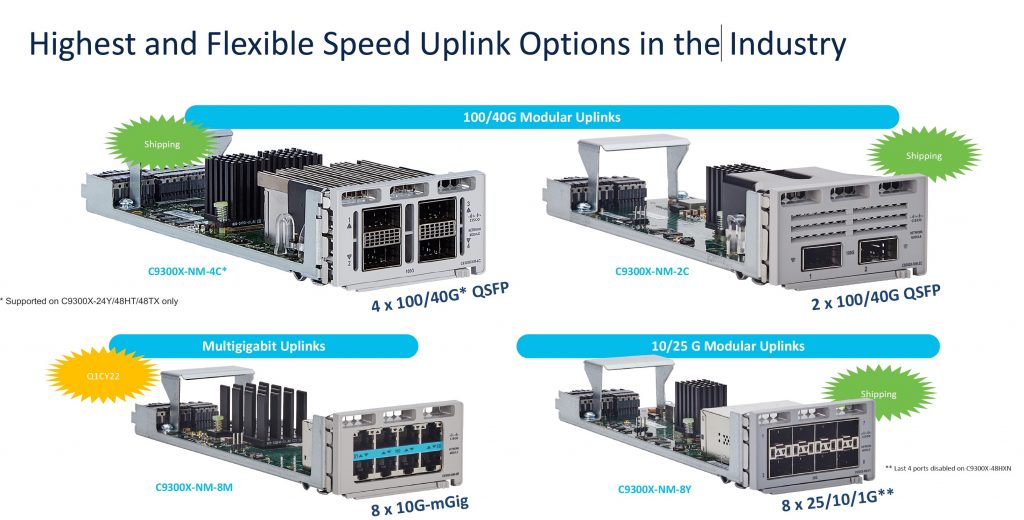 Just like most Cisco Switches, you can easily stack these switches via StackWise technology. If you are using C9300X only in your stack, they will support a StackWise bandwidth of 1T! Yet if you need to mix the stack with C9300X and C9300, you will be limited to the slowed switch – which in the case of the C9300 is 480G. Just something to keep in mind when you are designing your solution.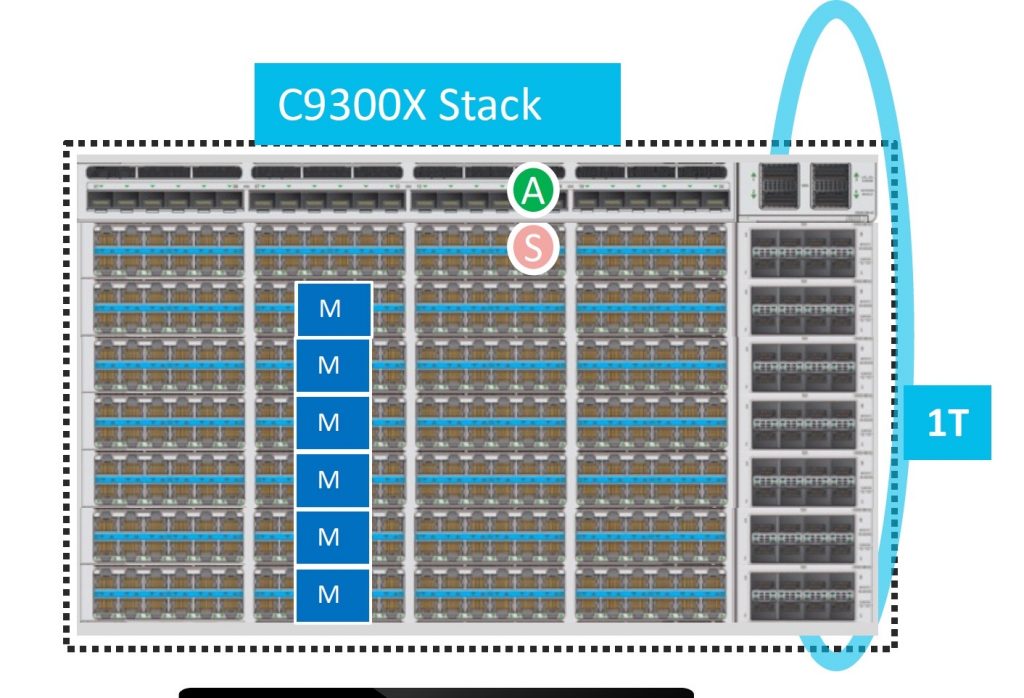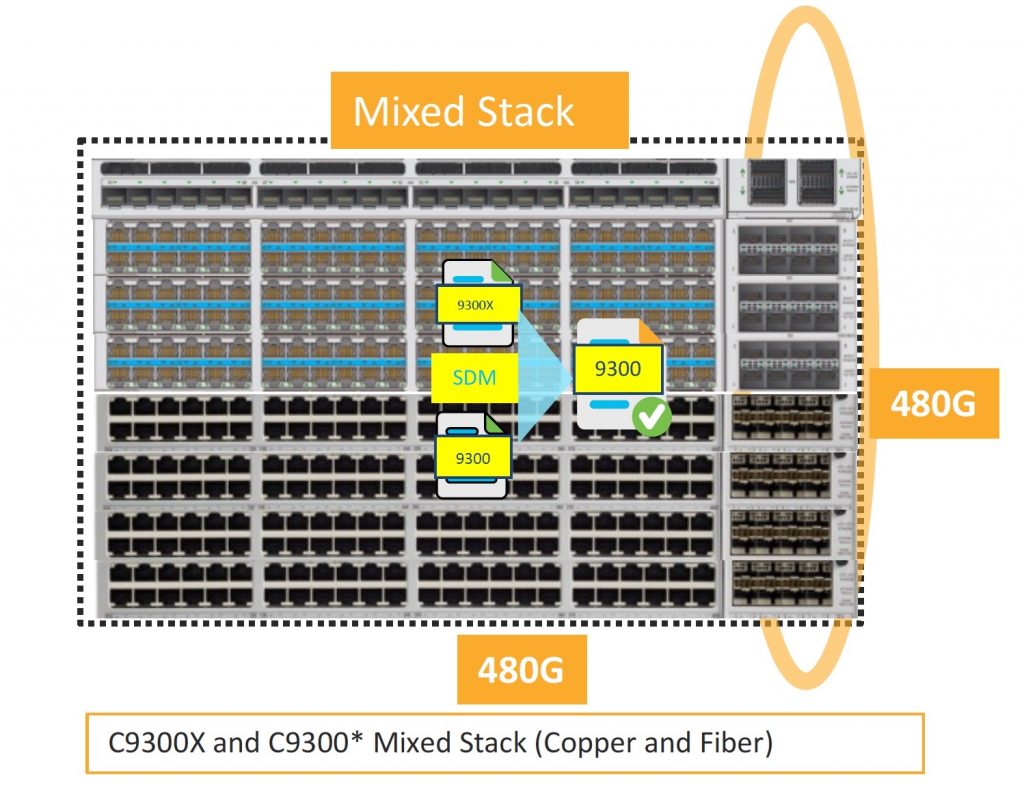 Now for the cool stuff – the C9300 and the C9300X both support application hosting, provided you have the external USB 3.0 drive installed. This is not something I have worked with yet, but am getting ready to test Thousand Eyes deployment using the C9300. For more information, check out this link ThousandEyes with Cisco Catalyst 9300.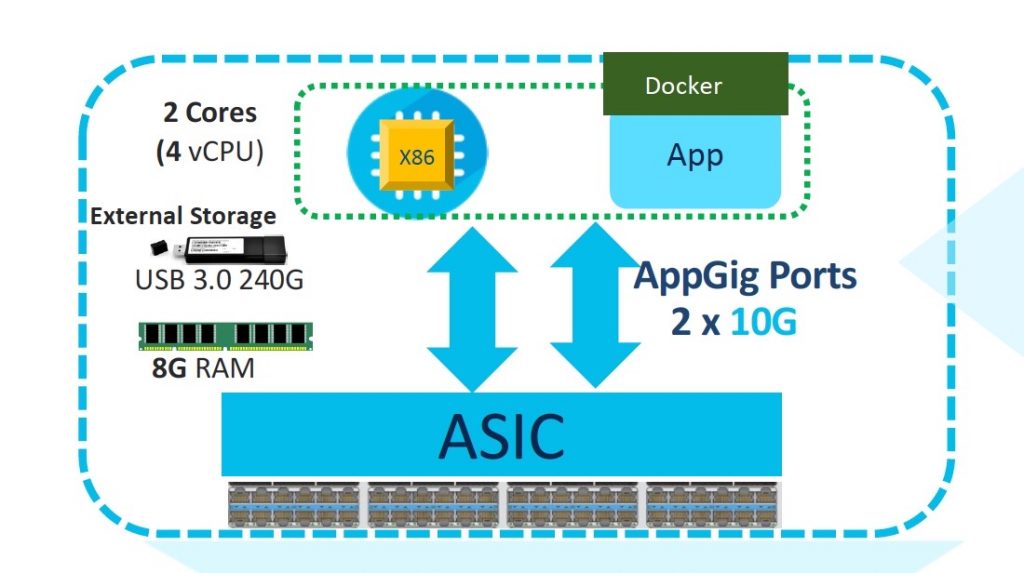 Another neat feature of the C9300X is the added support for Layer3 100G Hardware Encryption. This feature will allow the switches to support secure connections to remote sites, to the cloud, etc without the need for another Router/Firewall. This is a nice solution for a "branch in a box" approach that many customers want as well as a way to connect these devices to your Cloud via IPSEC VPN directly.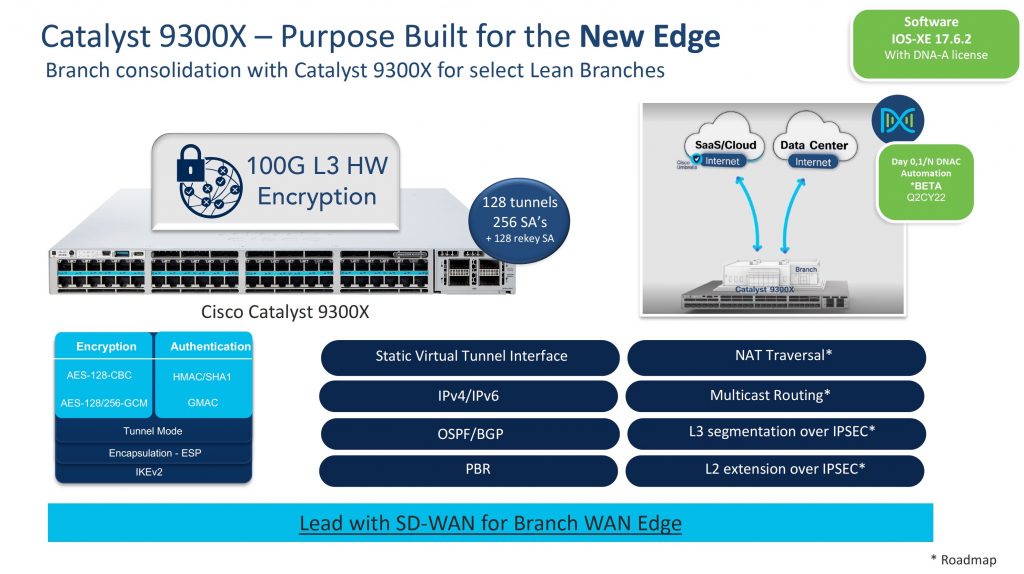 Be sure to check out the full video below. There was much more talked about then I could really cover in a single post.